Show
Oxford Fashion Studio
During the February 2018 Oxford Fashion Studio show, Maison Bogomil presented the new Fall/Winter 2018 collection. The key shades were black and white. They clearly became a distinctive feature of the brand.
The collection showcases cozy and stylish knits in black. Each one is paired with a different outer garment: a long ripstop nylon jacket with a warm lining, a branded black and white outer garment, a bomber jacket with leather accents on the sleeves, a long knitted coat in light tones. And again, leather is the leitmotif of the collection – it is present in every outfit.
The collection further strengthens the position of the Bulgarian brand on the world market, clearly demonstrating the designer's unique style.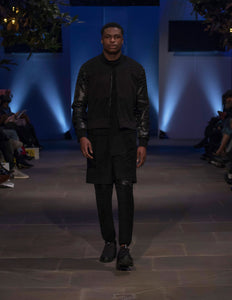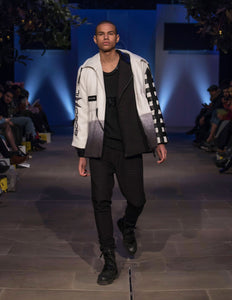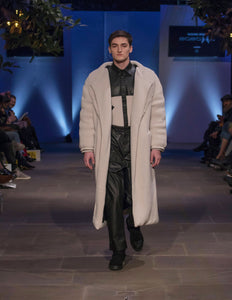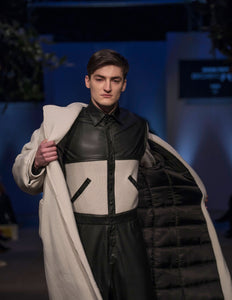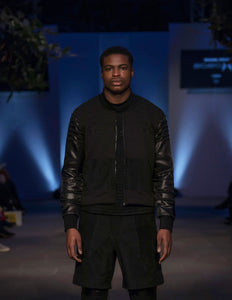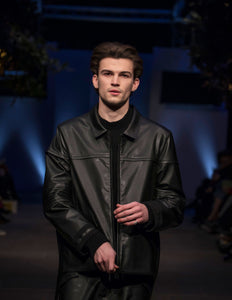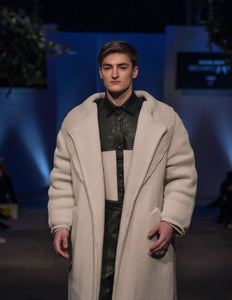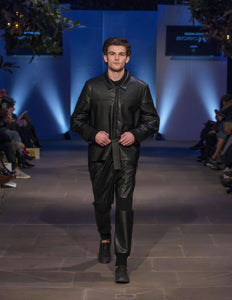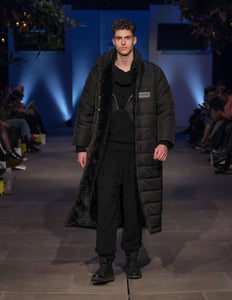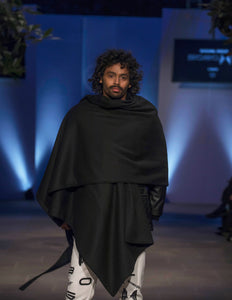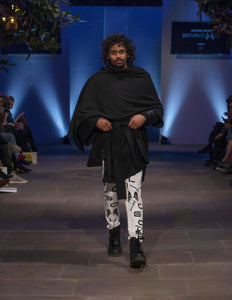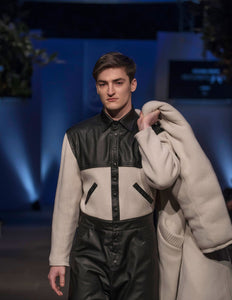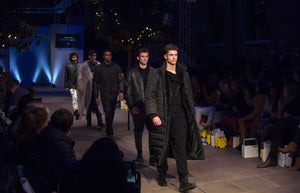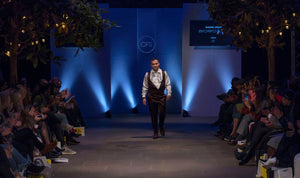 Show
Balkan Fashion Week
Maison Bogomil's garments were also presented in a fashion show against the background of London's Saint Paul Cathedral, during Balkan Fashion Week at Nu Boyana Film Studios, Sofia. The personifications of male experimentation are coloured in blue, red and white and, of course, the designer's favorite color – black.
We can see borrowings from sportswear, suited to the everyday wardrobe of the modern man. Leather is also an integral part of every ensemble.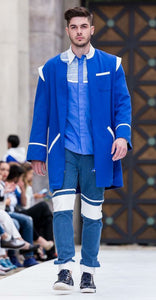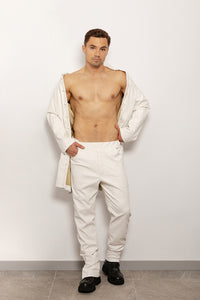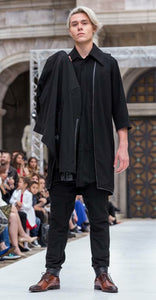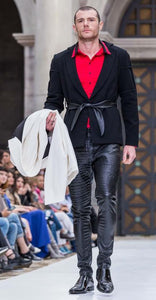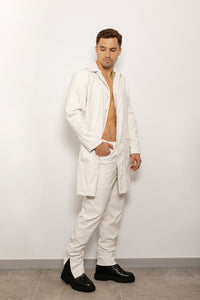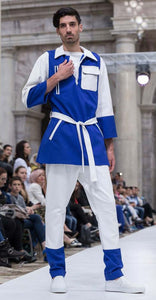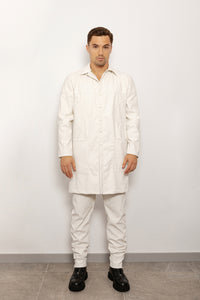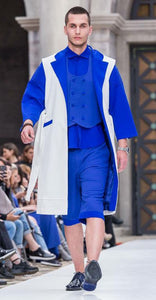 Show
Sofia Fashion Week
Spring / Summer 2017
Bogomil Peichev's spring-summer 2017 collection was presented at the Bulgarian Sofia Fashion Week Spring / Summer 2017 evening show. The designer admitted that the outfit representing the symbolism of his brand was undoubtedly the one in which he went out on the catwalk.
Black is the shade that best suits the nature of the garmetnts' creator. The combinations with other colours, such as red, white and blue, blend into his mind to become a reality in the hands of tailors. The main material in the collection is leather. It adds weight and sophistication to the clothes and fundamentally changes the look of their wearers.
The garments present men in a new, different light and prove that fashion is not only for women. Gentlemen can also be experimenters expressing themselves through fashion. And the collection in question provides more than one way to make this happen.